Genius Meetings integrates the Start Up Ionis361 incubator to accelerate its development.
Genius Meetings was selected by a jury of professionals to integrate the Ionis361 Start Up incubator in the 11th arrondissement of Paris: Ionis361.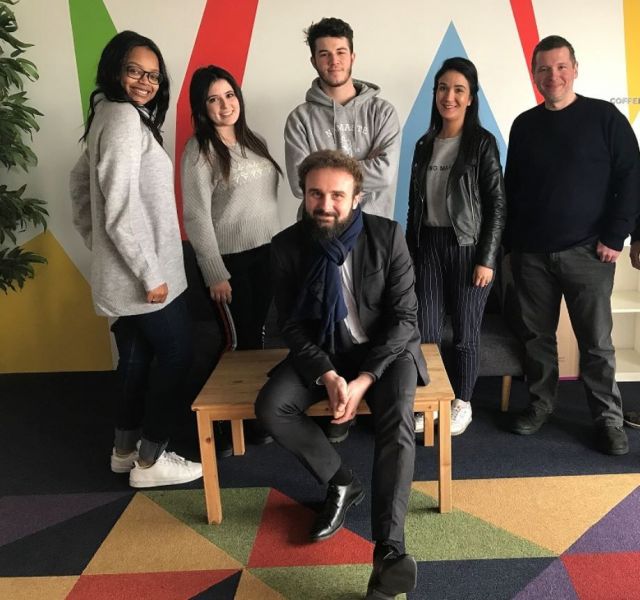 This partnership will enable Genius Meetings to access a pool of talent in all fields (IT, graphic design, sales, marketing, etc.) and to be supported in its development, thanks to coaches and mentors.
« Being in an environment dedicated to start-ups is a chance!
It is stimulating and gives us the opportunity to interact with very innovative players in various fields. Discuss with specialists in block chine or AI, for example, can only allow us to progress. »
Fabien MARTRE
About Genius Meetings :
Genius Meetingsallows 100% online organization of meetings, meetings and seminars from A to Z. It has been developed to meet the needs of the entire Meetings & Events value chain (event organizers, MICE buyers, suppliers...).
The platform was developed to meet a twofold objective, saving time for event organizers and allowing buyers to control expenses.
It was founded by Fabien Martre, former CEO of IDEAL Meetings & Events, after 2 years of R&D.
About Ionis361:
THE INCUBATOR OF INNOVATIVE START-UPS 1ST NATIONAL AND MULTI-SCHOOL INCUBATOR
IONIS 361 is the first incubator that is both generalist, multi-school and national. It places cross-fertilization between startupers, students, graduates and experts at the heart of its support system. Present today in Paris and Lille, he welcomes and accompanies start-ups in both cities.
PEDAGOGICAL INCUBATOR AND GENERALIST
Located in the heart of the IONIS EDUCATION GROUP's multi-school campuses, France's leading private higher education group (Epitech, ISEG, e-artsup, ISG, EPITA, ESME Sudria, Sup' Biotech, etc.), the incubator supports project leaders and start-ups, from the prototyping phase to the commercial development phase, up to the first fundraising rounds.