We make the organization of your professional events easy and effective
Conceived and created by Fabien Martre, while he managed the agency, IDEAL Meetings & Events, Genius Meetings represents a concentrate of experience and professionalism.
Two years of R&D will have been necessary to show you what is best in the sector: The digital solution allows you to easily organize all your events and business seminars.


We allow institutions to improve their visibility.

We also take great care of the institutions we work with and insist on creating a relationship of trust. Our desire is to create a solution that meets both your needs and those of our customers.

We want to help you digitize the reception of your requests, so you can save time and productivity.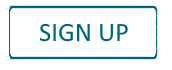 Fabien Martre
CEO & Founder
News :