JOIN US !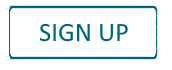 Our Vision

Softwares to serve humans, this is ambition of Self Meeting Tool.
Genius Meetings and Genius Catering provide our customers the means of communication and to escape slowly.
Softwares to facilitate the users work on a daily basis.

.
Our Ambition

Genius Meetings hope to argue the meetings, seminars market offering to events organisers and venues mens if communnication without intermediary.
This software have a freemium version, 100% of events organisers push through the software.
Ambitious, but impossible isn't english, no ?
Our Talents

We search talented people who share Genius Meetings values : Goodwill, taste for work well done, Respect… and humour because the life is a party J
You search a dream job in a startup ready to face the future ?
Send an email to

This email address is being protected from spambots. You need JavaScript enabled to view it.