Seminar room
Regardless of the type of venue in which you choose to organize your seminar, it is essential that this establishment can host your business activities. Many places provide free rooms and lounges to host your seminars or study days.
Depending on the location chosen and the number of seminar participants, you may have a room or rooms of varying capacity. According to your expectations and requests, the service providers will be able to adapt and offer you different room configurations. Seminar rooms in theatre configuration, for example, allow you to be in front of your audience.
In the case of a seminar room in school configurations, it is easier for participants who each have a table to take notes.
The U-shaped seminar room is generally the most popular configuration for small groups. Finally, during a cocktail or buffet during which the participants are standing, it will be advisable to choose a seminar room in cocktail configuration.
In all cases, you will need to ensure that the configuration of the seminar room encourages discussion with your colleagues and allows you to convey your message. To work efficiently, meet all the requirements for a successful seminar.
Usually, the premises make the material necessary for the smooth running of your seminar, available in the seminar rooms. Seminar rooms are frequently equipped with notepads, pencils or projectors.
Whether you organize your seminar in Paris or in the region, in a hotel, a congress center or a castle, Genius Meetings offers you to choose your seminar room among its database of more than 10,000 service providers in France. In a few clicks, find your seminar or meeting place and organize your event from A to Z thanks to our innovative digital platform.
---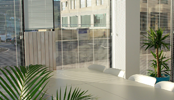 Quickly find the hotel, convention centre, meeting room, coworking area, caterer, bar or restaurant suitable for your seminar. The most original places for your seminars are at Genius Meetings.
Read more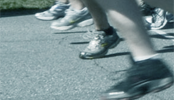 To make your event a success, opt for a Team Building! It is a tool increasingly used during seminars or professional events to improve team cohesion.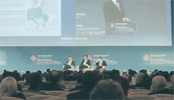 The study day is an indispensable step in a company's communication strategy. It allows all employees to meet in a work space adapted to a professional exchange.
Read more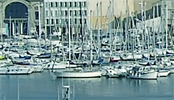 Are you looking for a venue for your seminar? Opt for a change of scenery and invite your employees to your professional event in a setting conducive to relaxation and your business activities.